Pharma Generic Players & Pricing Issues!
Compared with many other industries in the country, save for the software industry, the Indian pharmaceutical sector's performance has been impressive and its future secure.
The major reasons that stand out are the adeptness of the early domestic pharma firms to take the path of self-learning, their determination to succeed against all odds, and the supportive provisions of the Patent Act, 1970, which allowed process patents instead of the product patents.
India's domestic companies took the path of developing new drug making processes instead of drug discovery, and they focused on establishing production facilities and securing approvals from the Food and Drug Administration (FDA), while following current good manufacturing practices (cGMP) and adopting standard operating procedures (SOP).
While Indian drug companies have moved beyond making generic drugs and active pharmaceutical ingredients (APIs), and have strengthened their position in contract manufacturing, research and clinical testing, their forte remains generic drugs. India accounts for almost 20 per cent of the world's generic drugs.
For many people in India and around the world, patented medicines are often beyond their means and generics are their only hope. With a number of drugs going go off-patent soon, the stage is set for India's pharmaceutical industry to further consolidate and expand its position in the growing generic market.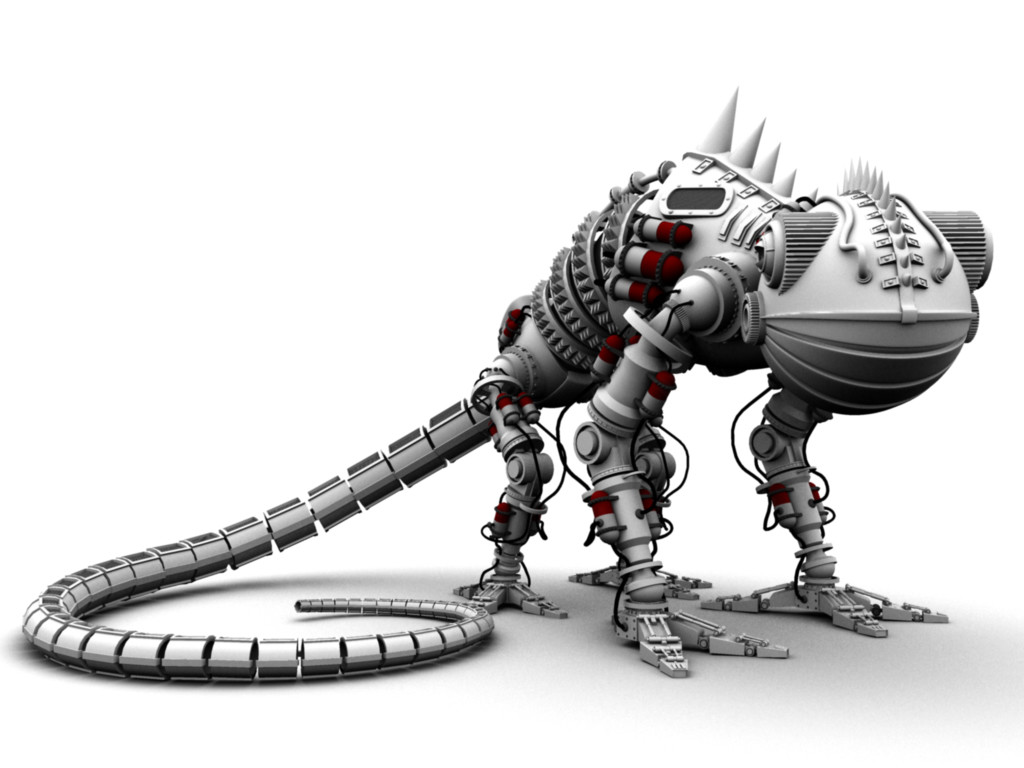 Drugs worth $100 b go off-patent
According to the IMS Institute for Healthcare Informatics' report, 'The Global Use of Medicines: Outlook Through 2016', while branded drugs Nexium, Cymbalta, Celebrex, Symbicort, Lunesta, Restasis, Evista, Sandostatin LAR, and Actonel went off-patent in 2014, the drugs listed to go off-patent in 2015 include Abilify, Copaxone, Namenda, Provigil, Combivent, Zyvox, Prezista, and Avodart, besides Gleevec. Year 2016 will witness the expiry of patents relating to four blockbuster drugs only — Crestor, Benicar, Benicar HCT, and Cubicin.
The total sale value of the drugs with expire patent protection in 2014 and expiring in 2015 are approximately $34 billion and $66 billion respectively, according to pharma industry newsletter FiercePharma. A Capgemini report confirms that the value of patent expiries will drop significantly beyond 2016.
This trend, however, is not a cause of worry for Indian drug companies. On the one hand, their generic pipeline is full, and on the other, accounting for almost 35 per cent of ANDA (abbreviated new drug application) approvals granted by FDA — an important milestone in gaining access — they are future-ready. Additionally, Indian drug companies either appear in the list of suppliers of FDA-approved generic equivalents or are already in the marketplace with their equivalents in countries where patent and FDA approval issues do not confront them.
For instance, in the case of drugs whose patents expired in 2014, FDA-approved generic equivalents are available for Nexium, Cymbalta, Celebrex, Lunesta, Evista, and Sandostatin. The list of companies, whose products have been approved as Cymbalta equivalents include five domestic firms — Alembic Pharmaceuticals, Aurobindo Pharmaceuticals, Dr Reddy's Laboratories, Lupin, and Sun Pharmaceuticals. In the case of Celebrex, Lupin appears as an FDA-approved generic equivalent manufacturer.
Twists and turns in Nexium case
The twists and turns in the case relating to the generic equivalent of Nexium, AstraZeneca's heartburn drug, shows the extent to which drug companies go to protect their business interests. A Reuter's report dated December 5, 2014, refers to the judgment relating to the Nexium drug case in a Massachusetts court.
The issue before the court was the 'pay-for-delay' agreement between AstraZeneca, the patent holder, and Ranbaxy to delay the launch of Nexium's generic equivalent for a consideration of nearly $1 billion. While reporting that the jury did not find the agreement anti-competitive, Reuters quoted the US Federal Trade Commission to say that 'pay-for-delay' deals cost consumers around $3.5 billion each year.
Subsequent reports, quoting Ranbaxy's filing on BSE, however, say that the US drug regulator has denied Ranbaxy the 180-day exclusivity to the generic version of Nexium.
FDA is understood to have underscored that its original decision to grant tentative approvals were in 'error' because of the compliance status of the facilities referenced in the ANDAs at the time the tentative approvals were granted. When billions of dollars worth of business are involved, the indiscretion, such as not complying with regulations, could be extremely expensive, and Ranbaxy is paying a heavy price for its follies.
According to other reports relating to Nexium, Cipla will benefit as it has an agreement with Teva to supply formulations of generic Nexium. On January 26, 2015, Teva Pharmaceutical Industries, Israel, announced that it has received FDA's approval for a generic equivalent to Nexium and it proposes to release the product in the near future. One company's loss is another company's gain! The annual sales of Nexium are approximately $6 billion in the US, according to IMS data as of November 2014.
Novartis' Gleevec fight targets law
In the case of drugs whose patents expire in 2015, FDA-approved generic equivalents are available only for Provigil, Zyvox, and Avodart. Products made by Indian drug firms such as Alembic and Aurobindo Pharma have been approved by FDA as Provigil's generic equivalent.
In the case of Zyvox, Cipla sells in India and few other countries its generic version 'Linospan' even though the company does not figure in the FDA-approved list.
In many other instances as well, domestic companies sell their generic equivalents in India and in other countries after securing necessary approvals from domestic drug regulators. Gleevec is another drug going off-patent in 2015 for which generic equivalents are available, but await FDA approval, and Sun Pharmaceuticals is one among them.
Like in the case of Nexium, Novartis is doing everything it can to cushion the coming loss of exclusivity in July 2015 for the basic compound of Gleevec, a drug for leukemia.
It has adopted a two-pronged strategy. On the one hand it has challenged India's patent law itself, and on the other, battled it out with generics maker Sun Pharmaceuticals.
Initially, Novartis challenged the compatibility of the statutory provisions of the Indian Patent Act, 2005, with the World Trade Organisation Agreement on Trade-Related Aspects of Intellectual Property Rights (WTO TRIPS). The statutory provision stipulates that patents for new forms of known substances should only be granted on the showing of a significant enhancement in known efficacy.
The High Court of Madras, which heard the case, upheld the validity of the statutory provision. Subsequently, Novartis filed an unsuccessful application in India for beta crystalline form of the salt which it claimed was an improved version of the earlier imatinib mesylate.
The patent issuing authority refused to accept the claim that the beta crystalline had better efficacy. Novartis challenged the decision in the Supreme Court, which did not find merit in the claim and rejected it.
Sun Pharmaceuticals filed a case in the District Court of New Jersey for the right to market its Gleevec generic in the US. According to Novartis' recent media release, the Corporation "has settled its litigation with a subsidiary of Sun Pharmaceutical Industries relating to Novartis patents covering the use of certain polymorphic forms of Gleevec".
It went on to say that following the settlement, "Novartis will permit Sun Pharma's subsidiary to market a generic version of Gleevec in the United States on February 1, 2016. In 2013, Gleevec sales were around $4.6 billion. According to available information, the agreement will help Sun Pharma generate sales in excess of $150 million during the first six months of the launch.
The future looks bright
Moving forward, as millions of people keep aspiring for better health and seek improved healthcare, the demand for drugs will only keep increasing.  While the global pharmaceutical industry has its role to play, there is a place for generic players in making available medicines at affordable cost. We have to accept the duality; some companies will continue to focus on the drug discovery path, while others will focus on generics.
In such a situation, we will continue to witness more turf wars, which will include vigorous attempts at ever-greening, spirited patent challenges, increased merger and acquisition activities, and much more. Domestic pharmaceutical companies are seen to be agile and adept.
Sun Pharmaceutical, Aurobindo Pharma, Dr Reddy's Laboratories, Torrent Pharmaceuticals, Alembic Pharmaceuticals, and Hetero Drugs are some of domestic drug companies that are seen among emerging winners in the generic world. The domestic pharma industry seems to have secured a place for itself in the future.
STRONG MEDICINE
Year     Patent Expired/expiring     Total
blockbuster drugs in the us    market value
2014    Nexium, Cymbalta, Celebrex,
Symbicort, Lunesta, Restasis,
Evista, Sandostatin LAR, Actonel     $35 billion
2015    Abilify, Copaxone, Namenda,
Provigil, Combivent, Zyvox, Prezista,
Avodart, Gleevec    $65 billion
2016    Crestor, Benicar, Benicar HCT, Cubicin
---