Pharmaleaders 2014 Leadership Summit to debate "Make In India" & Healthcare Reforms!
Pharmaleaders 2014 Leadership Summit to debate "Make In India" & Healthcare Reforms!
Decision-makers, Opinion Leaders & Pharmaleaders to meet to discuss consequences of actions and of non-actions to accelerate Healthcare Reforms at 7th Annual Pharmaceutical Leadership Summit & Pharmaleaders Business Leadership Awards 2014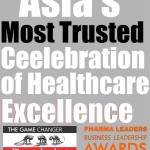 Monday, 26th October 2014, Mumbai, Maharashtra: At a time when the new government at the centre led by BJP led Modi Government  is busy trying to repair existing potholes, fix areas of concerns , repeal unnecessary & cumbersome laws to bring meaningful reforms to infuse confidence & trust in the minds of the investors, all is not well in the pharmaceutical & healthcare sector. While the previous & predecessor regimes repeatedly failed to effect a new change of policy to bring far reaching changes in the highly sensitive & knowledge based industry, the present regime will have to work hard to make India preferred destination of investments in medical devices, pharmaceutical manufacturing & healthcare innovations. Keeping the mantra of "Make In India" campaign, Pharmaleaders ( www.pharmaleaders.tv ), India's most analytical news media in healthcare communications is hosting the much awaited & widely acclaimed annual event, the 7th Annual Pharmaceutical Leadership Summit & Pharmaleaders Business Leadership Awards 2014( www.pharmaleaders2014.in )  in a uniquely positioned full day program encompassing two themes "Make In India – Healthcare Reforms , Insurance,Innovations,Investments & Infrastructure" & Empowering India's Developing Healthcare System – Investing the Healthcare Solutions of Tomorrow in difficult Times at on December. 26, 2014 at the Sahara Star, Mumbai International Airport in Mumbai, India.
Pharmaleaders believe that much need to be done to accomplish the super success in the pharmaceutical industry & a series of steps need to be initiated to expel the confusion that prevail amongst the investors & manufacturers. Industry experts believe that Prime Minister Modi has the oppourtunity to turn the table forward & make india proud as she says  "Make in India" is a great slogan but can we back it with enabling policies?Manufacturing calls for low cost capital, speed of project implementation, operational efficiency and global competitiveness. Prime Minister Modi's 3D campaign for Democracy, Demography and Demand revolves around the principles of free enterprise, demographic dividend and market demand. However, in reality, none of these are easy to achieve in India. Over regulation and nepotism have crippled free enterprise, poor education has resulted in a skill deficit and sub-optimal logistics and inadequate infrastructure has stifled demand. We have to add to this the cumbersome and difficult land acquisition and labour laws that challenge the credibility of "Make in India". A "Made in India" label has a huge credibility challenge in terms of quality, consistency and dependability. We need urgent regulatory and policy reforms that are aligned with what "Make in India" should stand for: Highest Quality at Lowest Cost. A combination of self-certification and third party audits can provide a quick start to address speed and quality. Special Economic Zones (SEZs) need to be revived and revitalized as they are neither "Special" nor "Economic"! We have 478 approved SEZs of which only 172 are operational. Simplification of operational norms through self-certification, removal of the Minimum Alternate Tax (MAT) and Dividend Distribution Tax (DDT) and perhaps exempting Domestic Tariff Area (DTA) sales from duties will energize this ailing sector. It is worth noting that the 172 SEZs that are operational, account for 25% of manufacturing exports.
If India is to build a credible scientific and engineering profile, then we do need to seriously invest in research in the public and private sectors. India's Space Research budget was a modest $1.3 Billion for FY15 compared to NASA's $16.6 Billion. Despite this frugal investment, ISRO has had a number of successful space programs crowned by the Mars Orbiter Mission. Behind its success is a vibrant multi-disciplinary scientific and engineering talent pool. Mangalyaan is a powerful mascot for Indian Science and Technology. Scaling up ISRO will provide exciting opportunities to Physicists, Mathematicians, Computer Scientists, Engineers and even Life Scientists which in turn will create a virtuous cycle for young minds to pursue science. India needs scale and ambition in its scientific and technological endeavours if our science-led national narrative is to be credible. We need to establish large scientific centres of excellence across the Physical and Life Sciences, Mathematics and Computational sciences. Big Data Analytics is ours for the taking but we need to commit to global leadership by investing significantly in this sector. Genomics, for example, is an area where we can excel and leverage big data analytics and yet we do not have any Genomics Institute of any credible scale.
Drug discovery has always been an area that has eluded us despite our scientific and medical talent pool. We have preferred to export our talent than provide them with a research platform in our country. Our doctors have preferred to be medical practitioners than clinical researchers. Our pharmaceutical companies have preferred to imitate and produce generic drugs rather than innovate and develop novel drugs. All this has led to a risk-averse eco-system in bio-medical research which has seen a ban on clinical trials, a hesitant regulatory system that does not have confidence in approving new drugs and above all, a medical community who trust foreign rather than home grown innovation. Moreover, we have barely created any Intellectual Property that could add credible value to our scientific pursuits. Unless we change this, we will not leverage the rich talent pool that we have and we will lose an opportunity to lead in an area so critical to our people who deserve access to affordable and innovative therapeutics.
Pharmaleaders attempt is  to recognize and celebrate science and innovation in the pharmaceutical, biotechnology, lifescience & healthcare industry. At the celebration day of the Awards, Companies, Academics, Partners, Government and Delegates get a glimpse of Pharmaleaders's ongoing research and a walk through of the Network 7 Media Group 's most recent innovations in the complex field of understanding & analyzing genes of the healthcare industry as Pharmaleaders feel that "no one understands the returning the smiles to the achievers they deserve most".
Pharmaleaders Business  Leadership Awards and the ceremony at which they are presented have become an industry tradition. This year's award recipients will receive their awards during the 7th Annual Pharmaceutical Leadership Summit & Pharmaleaders Business Leadership Awards 2014  at the 2014 "Empowering India's Developing Healthcare System "Summit on December. 26, 2014 at the Sahara Star, Mumbai International Airport in Mumbai, India in a glittering award Night.
"Pharmaleaders Power Brand Awards are the most prestigious annual industry awards recognized annually that acknowledge and honor individuals and organizations for their accomplishments using healthcare innovations  to deliver the best value in achieving specific goals and objectives," said Satya Brahma, Chairman & Editor-In-Chief of Network 7 Media Group  . These are fitting tribute  to those individuals and companies that have gone the extra mile to advance the excellence in healthcare  through best practices and leadership.
Pharmaleaders Business Leadership Awards, the largest business and technology leadership awards program in the Pharmaceutical industry, cover 30 categories spanning from biotech to Healthcare to CEO awards.
"Regarding the 2014, the 7th Annual Pharmaceutical Leadership Summit & Pharmaleaders Business Leadership Awards 2014, we have been honoring  outstanding scientific contributions for more than a decade and are privileged to recognize the work of accomplished leaders "As a true friend, philosopher & guide, we are deeply committed to creating a more sustainable future through scientific research and we will continue to support visionary pharma leaders  as they strive to advance our understanding in all fields of the pharmaceutical & healthcare industry. "The Pharmaceutical Leadership & Pharmaleaders Business Leadership Awards"  was first bestowed in India in 19991 In order to reflect the increasingly global nature of the awards, it was then revaluated & reshaped in more credible formats in the year 2008 & since than these awards serve as a benchmark of innovation.
Over the last one decade, since the institutionalization of recognizing excellence in healthcare & pharmaceutical business in the form of Pharmaleaders Business Leadership Awards , Pharmaleaders has recognized several individuals and organizations that have empowered the healthcare industry in the global map by creating values & manufacturing prowess;. These Pharmaleaders and organizations inspire the public by motivating others to carry out their calls to action, by serving as a champion for their cause and by demonstrating a clear record of accomplishment in addressing urgent, relevant and complex healthcare needs , problems & solutions. They also maintain consistent, long-lasting relationships with the people and communities in which they work.They are truly trendsetters. Thus the Annual Pharmaceutical Leadership Summit & Pharmaleaders Business Leadership Awards conducted years after years are truly India's only dedicated celebration of excellence in healthcare innovation, pharmaceutical & medical excellence and brand transformation.Most eagerly awaited annual affair in india, these set of awards reflect benchmark of credibility, leadership spirit & regarded by the industry experts as "Pharmaleaders Power Brands".
Network 7 Media Group will continue its tradition of recognizing those in the healthcare space whose work truly creates positive change & this years awards will highlight the magnificent delivery of  work of the Leaders who not only illustrates the Summit's mission of Healthcare empowerment, but also embodies the idea of "The Power of Indians'.
As one of the recently industrialized nations, India has a fast-growing economy as well as an ever-expanding, ever-urbanized population, however its healthcare system still has a lot of potential for development. To Western readers, analyzing a healthcare system in the East seems daunting. It takes some of us decades to master an understanding of the healthcare system of our origin country. Nevertheless, there are several methods to approaching another country's system. These include the exposition of some invariant principles that apply across various contexts, the application of existing frameworks for healthcare system analysis, appraisal of the major transitions underway in the country, and an analysis of the country's public health issues.
India faces challenges in pursuing each of these goals. With regards to cost, at least 70% of all healthcare is frequently financed out-of-pocket by the population. There is little health insurance or other forms of risk pooling, little regulation and accountability of providers, and a predominance of fee-for-service payment, all of which are associated with high costs. There is also questionable efficiency of much of the state healthcare system, and a great distrust of the public sector.
Against the backdrop of the above challenges, Pharmaleaders has lined up top industry experts, Pharma Academia, Ministry Officials, Government Representative, Policy Makers & Medical Professionals under one platform both in india & abroad to debate & deliberate the complex issues of the industry & give a meaningful discussion on the Brand India & Make In India concept. More than 300 professionals will be participating the mega event where professionals from Middle East, Africa, Europe, Lation America will also be attending.
Media Contacts
Debashish Mishra
Plot 5, NS Road No. 12, (Opposite Crepe station),
JVPD, Juhu Scheme,Mumbai,
Maharashtra, Pin 400049
T:+91 22 43 000 999
F: +91 22 43 000 909
M : 91 22 7411003233
Web : www.pharmaleaders2014.in